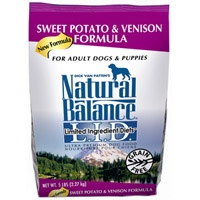 Manufacturer: Natural Balance Pet Foods
Natural Balance® L.I.D. Limited Ingredient Diets® Sweet Potato & Venison Formula is a proven formula for dogs with allergies based on our unique blend of a premium protein and carbohydrate not commonly found in dog foods.
We are constantly adding new specials to our site. Be sure to check back often!
About us
Our store is about 8200 square feet and it contains an assortment of Salt water fish and fresh waterfish, reptiles, small animals, kittens and our number one item, puppies!