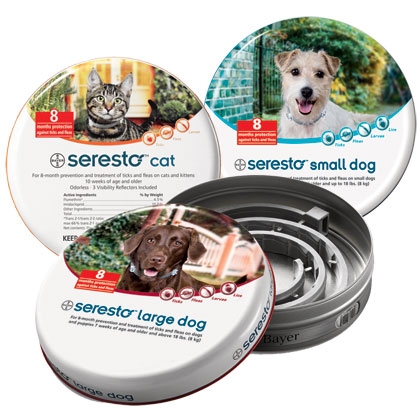 UPC: 724089579522
Manufacturer: Bayer Animal Health
With its innovative delivery system, Seresto™ offers a breakthrough in flea and tick protection for dogs or cats for eight months.
We are constantly adding new specials to our site. Be sure to check back often!
About us
Our store is about 8200 square feet and it contains an assortment of Salt water fish and fresh waterfish, reptiles, small animals, kittens and our number one item, puppies!