{event.name}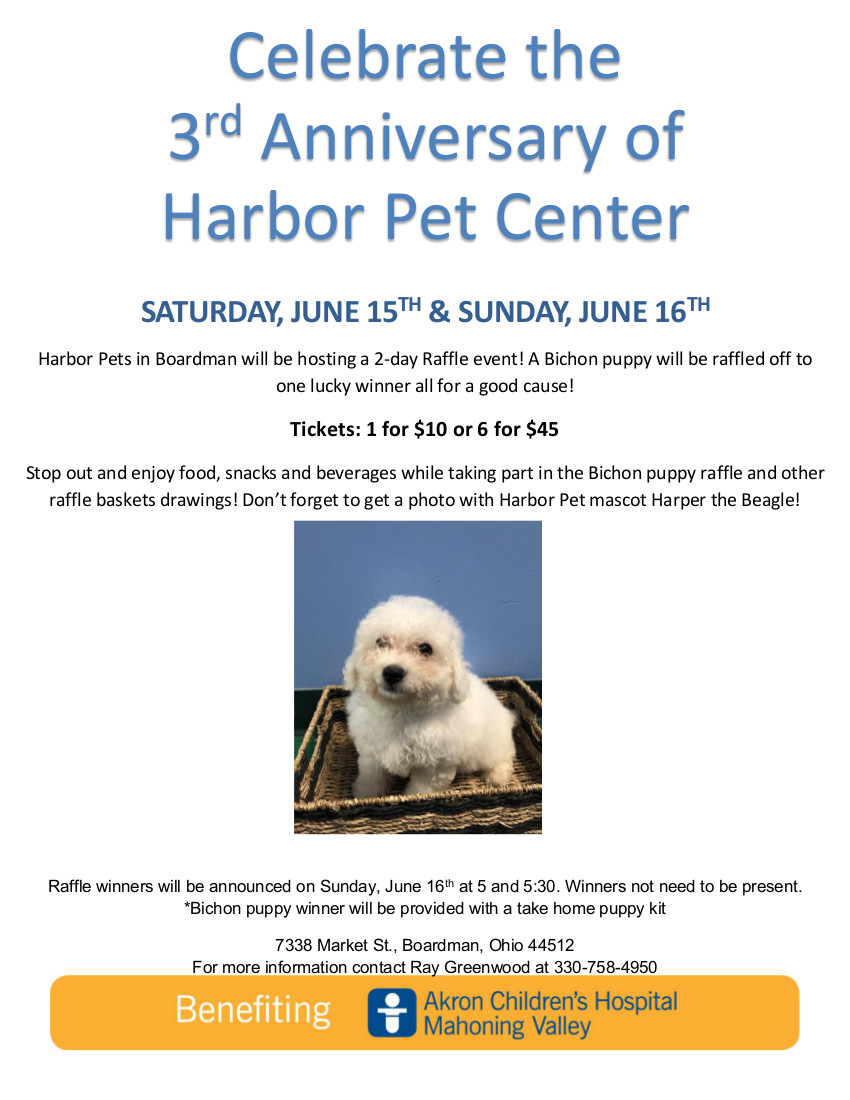 3rd Anniversary Event
6/15 through 6/17/19
Celebrate the 3rd Anniversary of Harbor Pet Center Saturday, June 15th and Sunday, June 16th.
Harbor Pets in Boardman will be hosting a 2-day Raffle event! A Bichon puppy will be raffled off to one lucky winner all for a good cause! Tickets: 1 for $10 or 6 for $45
Stop out and enjoy food, snacks and beverages while taking part in the Bichon puppy raffle and other raffle baskets drawings! Also save 25% off all in-store animals. Don't forget to get a photo with Harbor Pet mascot Harper the Beagle!
Raffle winners will be announced on Sunday, June 16th at 5 and 5:30. Winners not need to be present. *Bichon puppy winner will be provided with a take home puppy kit
7338 Market St., Boardman, Ohio 44512 For more information contact Ray Greenwood at 330-758-4950.
Benefiting Akron Children's Hospital Mahoning Valley.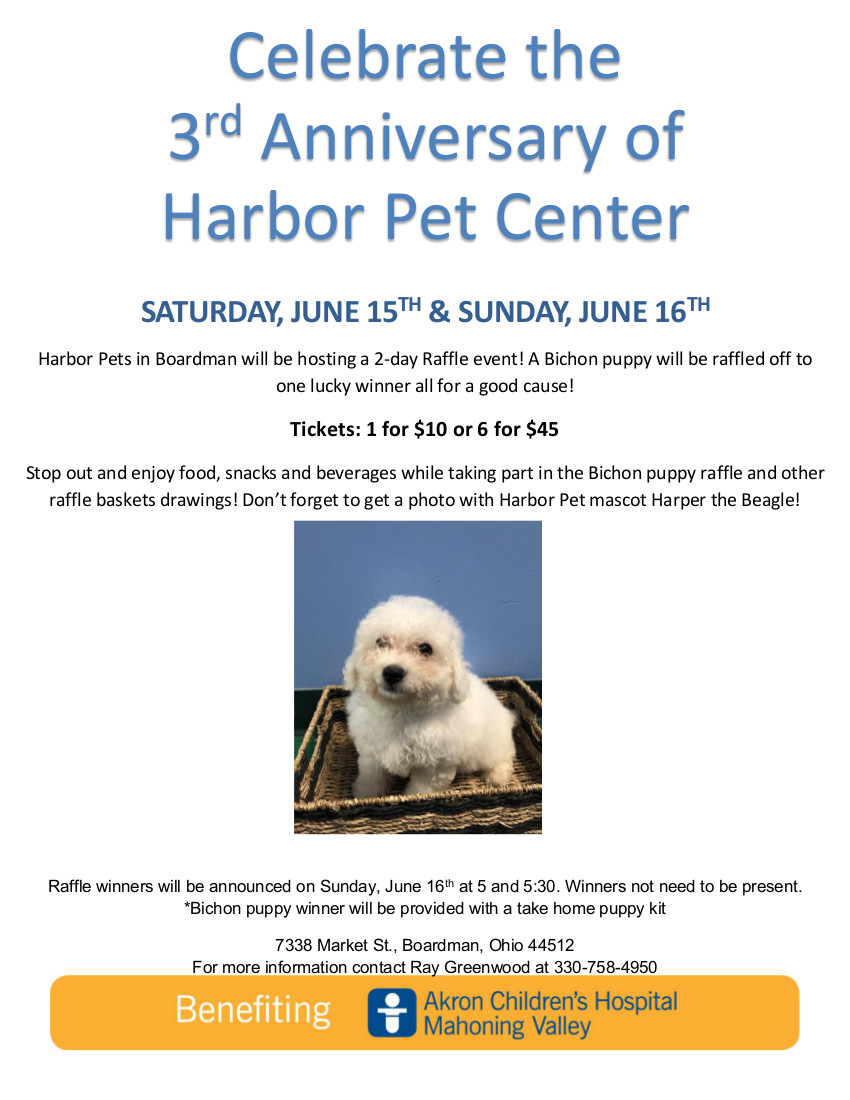 We are constantly adding new specials to our site. Be sure to check back often!
About us
Our store is about 8200 square feet and it contains an assortment of Salt water fish and fresh waterfish, reptiles, small animals, kittens and our number one item, puppies!